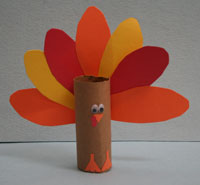 so i am staying in denver for thanksgiving. i've been invited to 2 thanksgivings already, but i am considering just kinda jamming at home with the dogs to music that i like, making food that i like. hopefully sometime in the next 25 years i'll have someone to
argue
briskly discuss with about which family to visit for the holidays. but for now, why not just kinda do me?
is being alone on thanksgiving depressing? perhaps a little, but honestly, i like my alone time and get barely any. blame it on my only child-ness.
then the next question is, what do i make? perhaps one of those turkey breasts instead of a whole bird? or is that a cop out? mashed potatoes in gross quantities will be involved, i'm sure. i dont want to have to make food for the rest of that weekend, ideally. anyone else have ideas?
Photo credit:
All Kids Network
via
Pinterest
(Hollis Mutch)